Solicitar plazo
---
01/2014
En nuestra selección de productos desde:
---
Video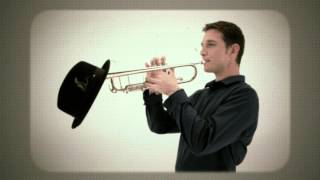 Yamaha Silent Brass SB3X for Horn/French Horn · Silent Brass Set
The current Yamaha Silent brass generation offers more playing pleasure at any given time. The Silent Brass System consists of a smaller, lighter damper with almost natural blow resistance and the Personal studio (signal converter), which has Yamaha's exclusive Brass Resonance Modeling technology. The innovative Brass Resonance Modeling technology brings playing with dampers to a whole new level, giving the player an authentic and natural playing feel. The sound is recorded via the microphone in the damper, turned into sound by brass resonance modeling, as it normally comes without a damper from the sound cup and transmitted to the player via headphones, as if without damper were played. Connect your personal studio to an audio player or smartphone, and let your favorite music accompany you.


German Design Awards
The Yamaha SILENT Brass is the winner of the "German Design Award 2016" and was awarded the "Excellent Product Design" category. The German Design Award honours innovative products and projects, their manufacturers and designers, who are leading the way in the German and international design landscape.
Silent Brass Set · Yamaha Silent Brass SB3X for Horn/French Horn
Para este producto aún no hay comentarios de clientes
›
¡Sea el primero en valorar este producto!
Nadine Suppelt
Línea telefónica para pedidos
Tel.: +49 (0) 54 51/9 09-0
Asesoramiento y soporte
Tel.: +49 (0) 54 51/9 09-170
brass@musik-produktiv.de
Personas que han visto este artículo también han visto:
Encontrar productos similares
· Mostrar todos los artículos de la marca
Yamaha
.